With the current Covid-19 situation, we are sure that parents are anxious about sending their children abroad to go to school. It is therefore very important that parents appoint someone such as an AEGIS accredited guardianship organisation to look after their children while they are in the UK.
UKG are a team of experienced and caring professionals dedicated to looking after international students all around the UK. We put students' needs first and ensure they are safe and happy in the UK, while reaching their full academic potential.
Guardianship packages and prices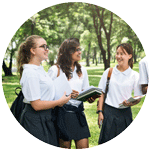 We offer a wide range of packages to suit all needs, including our Flexi-Guardianship which can be customised to your requirements, ensuring you are only paying for the services needed.
Our packages range from Essential Guardianship (perfect for European students who travel home during the holidays) to WeCare Plus (a comprehensive service including a personal and academic mentor), and everything in between.
We also offer a very reasonable University Guardianship package which is recommended by many institutions including UCL and KCL. Documents can be issued within 24 hours if needed and there are no extra fees if you end up going to a different university.
Please contact us to discuss your needs and we will be happy to help you choose the most suitable programme.
Returning to the UK in September
With the current advice and guidance, most UK schools are hopeful that they will be opening as usual in September and we are looking forward to welcoming old and new students to the UK.
The UKG team have been working hard to put initial plans in place for students' return.
Quarantine in schools and homestays
It is looking likely that anyone travelling into the UK will need to quarantine for 14 days. We are in touch with all the schools that our students are currently in and many of them are allowing students to arrive 14 days early and quarantine in the school.
For students whose school is not offering quarantine facilities, or who are planning to arrive later than mid-August, many of our lovely homestay families have kindly offered to look after students for 14 days before they return to school. Rest assured that no UKG students will have to worry about quarantine when they arrive in the UK.
Covid-19 travel in the UK
We are happy to arrange taxi transfers for all students returning to the UK in order to minimise the risk of infection. Our reliable taxi partners will take special measures to ensure the safety of passengers including:
all drivers wearing masks and providing masks to passengers
drivers disinfecting all areas of the taxi between passengers
antibacterial hand gel provided to passengers
possibility of protective screens between drivers and passengers
Our drivers meet students at airport arrivals and escort them to the taxi, helping with luggage and ensuring students' safety at all times.
Safe Schools UK and AEGIS Safe Charter
UKG fully supports the Safe Schools initiative and AEGIS Covid-19 Safe Charter, ensuring students returning to the UK receive the highest level of care and safety.
We're Good To Go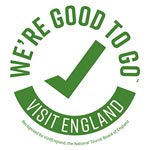 UKG has successfully achieved the 'We're Good to Go' industry standard and consumer mark, confirming that we adhere to government and public health guidance relating to Covid-19.
We are confident that we will be able to provide a high standard of guardianship to students in the next academic year, tackling any problems that may arise head-on and putting the health and safety of our students above all else.
Contact us
Packages and prices
Book guardianship
Book university guardianship