Welcome to our new 'Ask Susan' blog section! UKG director, Susan Fang, is an expert in UK education and guardianship and each month she will be answering important questions. A product of UK education herself, having studied at North London Collegiate School, the number one girl's school in the country, and then onto the University of Cambridge.
This month Susan will be giving advice on how to prepare for UK school applications. If there are any questions you would like Susan to answer, please comment below or write to us at marketing@ukguardianship.com.

In England, the compulsory education age begins at 5 and has recently been extended to 18.
Primary education: 5-11 (school years 1-6). In year 6 students take SATs (Standard Assessment Tests).
Secondary education: 11-16 (school years 7-11). In year 10 students choose GCSE subjects and take their exams at the end of year 11.
Further education: 16-18 (school years 12-13). Students choose limited subjects to specialise in for A-levels or IB. Exams are taken at the end of year 13.
Higher education (university): 17+.
Pupils become accountable for their learning at a young age, and subsequently find out what they enjoy most and are good at as early as possible. As specialisation starts early, students in the UK kick start their career life much earlier than their counterparts in Europe and the US.
In Britain, students are taught to do the right thing, as opposed to doing wrong things right. Independent and critical thinking are encouraged, rather than getting the perfect answer.

What is your best advice for an expatriate considering schooling their children in the UK?
If possible, start the search and preparation process early (2-3 years in advance) to ensure your child is well prepared for any tests and/or interviews they may have to take.
If this is not possible due to time restrictions, I would recommend hiring an experienced professional to work out a feasible academic study and co-curricular activity plan as well as helping with school choice, liaising with schools on your behalf and providing mentoring and tutoring services if necessary.

How would you advise an expatriate to choose a school in the UK?
Set your end goal first – do you want your child to go to university in the UK or USA? Do you want them to get into a particular school? Is your child academically outstanding or musically/artistically/dramatically talented? (Or all of the above if they are very ambitious!) – and work your way back to where you are now. Ask yourself what is needed to get your son/daughter to that destination.
Following this, the rest is just technical. You will need to consider if you want a single sex or co-ed school; a campus or the whole school to be in a single building; boarding options at the school; the ratio between home and international students; the school's religious affinity; fees; availability of scholarships or bursaries.
Above all else, proximity to home and the student's travelling method must take priority. A happy and successful child is always one who has enough sleep on a daily basis and does not have the worries of travelling 30-60 minutes to school each day, even if the school is top on the league tables.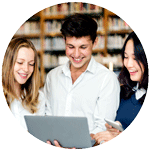 How would you advise an expatriate to prepare their children?
Firstly, compare the curriculum in your home country and that in the UK. Start with what your child is learning now at their current stage, and see what British children of the same age are learning. The most important comparisons to bench mark would be in Maths, English and the Sciences. This will help you to gauge how ahead or behind your child is compared with British children and thus enable you to seek the most appropriate help.
Don't be afraid to ask for help. Admission procedures in London schools are mainly geared toward home pupils. International pupils often do not need to follow the same measures. As mentioned previously, I would suggest paying a professional who has knowledge and experience of school placement and academic mentoring. This might just be the best investment you make for your child's growth.
 
How can UKG help?
UKG has been successfully helping students gain admission into UK schools and universities since 2002. Our experienced and knowledgeable team provide academic mentoring and tutoring services, advice on subject specialisation and career goals, and co-curricular activity planning to ensure smooth integration.
For more information, visit our UK School Placement web page or contact us at service@ukguardianship.com or +44 20 8387 4095.