The simple answer is yes, students under the age of 18 can apply to most universities in the UK providing they have the correct qualifications. However, if accepted onto a university course, there are a few restrictions to keep in mind:

Am I classed as an adult if I'm under 18?
In the UK, anyone aged 18 or over is classed as an adult. Therefore, if you are under the age of 18 you will be seen as a minor, even if you are living in the UK alone and attending university.

Will I be treated differently at university if I'm under 18?
Most universities treat all students the same, regardless of their age. It is a good idea to keep in mind that most students will be over 18 so you will be studying in an adult environment. You will be expected to act like an adult and have the necessary skills to live independently.
However, university staff will be made aware that you are under 18 and will take necessary steps to ensure your safety and wellbeing are maintained.


What restrictions will I have at university if I'm under 18?
UK law states that people under the age of 18 are not allowed to buy alcohol or tobacco, or go to pubs or clubs. Universities will always try to ensure that the law is not broken and will not serve alcohol to under 18 students on the university's premises.
Students under the age of 18 are not allowed to participate in certain social activities and are not allowed to hold office in a group or society due to legal responsibilities.

Will I be able to stay in university accommodation if I'm under 18?
Some universities allow this and will try to house you with other students who are the same age as you. However, there are many universities that only allow students over the age of 18 to stay in their accommodation. It is best to find out from the universities directly before you apply.
If you are unable to stay in the university's accommodation, UKGuardianship can arrange homestay accommodation for you close to the university.

Will the university share information about me?
Due to UK data protection laws, universities are not allowed to share any information about your academic progress or welfare unless you have given consent. This even applies to your parents or guardian.

Who will take care of me while I am studying?
Universities understand that students under 18 sometimes need additional support and they usually do everything they can to help. However, they cannot take full responsibility for any students – your parents will continue to have legal and parental responsibility for you.
If your parents are not coming to the UK with you, most universities require or strongly recommend that you appoint a guardian to help you with any problems or emergencies. If you have a friend or relative in the UK, you could ask them to act as your guardian. Alternatively, you can find an AEGIS accredited Guardianship Organisation such as UKGuardianship.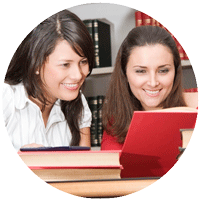 What will my university guardian do for me?
UKG understands that students who are applying to universities in the UK are usually independent and do not require a large amount of support. Therefore, we offer a University Guardianship package at a very affordable price and we do not charge any booking or administration fees.
Included in the package, we will provide all necessary documents to the university and you will receive our out-of-hours phone number which you are able to use in emergency situations. We will also contact you termly to ensure you are safe and happy.
Our University Guardianship package is also transferable, meaning that if you are not accepted into your first choice university, we can remain your guardian and issue documents to the new university at no extra cost.
Please contact us for more information or complete a university guardianship booking form.