If you are travelling to the UK to study in a boarding school from September, it is likely that you will need to quarantine for 14 days on arrival. Many schools are offering quarantine facilities on-site from mid-August, but if your school is not offering this, or if you are planning to arrive earlier or later, you may face problems. This is where UKG steps in.
Can I quarantine in a homestay?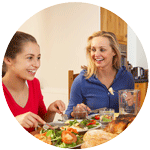 Many of our welcoming families have kindly offered to host students during their quarantine period. Our families are located all around the UK and offer students a 'home away from home', treating them as a member of the family.
All of our host families meet the requirements set out by AEGIS (The Association For the Education and Guardianship of International Students). Host families are given guidelines and training from UKG on the best practice when hosting an international student. This includes advice on health and safety, particularly relating to Covid-19, as well as safeguarding matters.
Students will be provided with their own comfortable bedroom and are welcome to join the family in the communal areas of the house during their free time. As students will be in quarantine, everything will be provided for them including 3 meals per day.
Students will have access to a quiet study area and UKG can provide online tuition during the quarantine period in order to prepare students for their return to school.
Can I stay with my child in a homestay?
Many of our homestays have a number of available bedrooms and are able to host families/parents who are accompanying their children to the UK. Students and their parents can be accommodated in the house with the host family or in a separate part of the house for more flexibility and privacy (limited availability).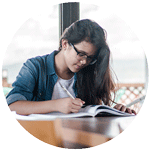 How can I travel to the homestay?
We are also able to arrange Covid-19 safe transfers with our reliable taxi partners. Special measures are being put into place to ensure the health and safety of passengers including the wearing of masks, use of hand gel and disinfecting all surfaces between passengers. Taxi transfers can be arranged to and from the airport, homestay and school.
Contact us
Book homestay
Book guardianship
Book tutoring