If you want to start university this year but you have:
a. received no offers
b. declined all offers
c. not met your offer conditions
d. missed the June deadline
you can still gain a place through UCAS Clearing.

What is Clearing?
Clearing is done through UCAS and is a way for students who do not hold any offers to find an available space at a university.

When can I use UCAS Clearing?
Clearing opened at the beginning of July and stays open until October. However, if you have taken A-level or IB exams, you will need to wait until you receive the results before you can use the service.

Where can I find available Clearing vacancies?
All vacancies will be displayed in the UCAS search tool. UCAS will update vacancy information continually during the Clearing period. However, the most up-to-date information can often be found on universities' websites and usually includes more information such as entry requirements and how to apply.

How do I use UCAS Clearing?
Before you start the Clearing process, it is a good idea to seek professional advice from an advisor at your school on alternative courses you can take. However, do not wait too long as Clearing spaces get taken very quickly.
Once you have your exam results, you can contact universities or colleges about any vacancies that you are interested in. To secure yourself a place through Clearing, you must phone the university directly. Remember to have your 10 digital Clearing number and UCAS ID ready. Treat the phone call as a mini interview and be prepared to tell them why you are interested in their course.
You can speak to as many universities as you like but make sure you take notes during your conversations (the name of the person you are speaking to and any important points they tell you). It is a good idea to speak to all the universities you are interested in before entering your choice on Track as you can only add one Clearing choice at a time.

How do I add a Clearing choice on Track?
During your phone calls with the universities/colleges, you will either be offered a place, be put on a reserve list or be declined. If successful, you then click 'Add Clearing choice' on Track and fill in the course details by the date the university/college gave you on the phone.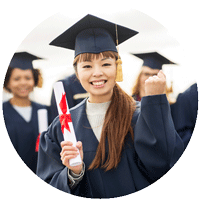 Only add a choice on Track if:
– you've spoken to the university
– they've offered you a place or agreed to consider you verbally
– you are sure this is a course you want to join
– you are within the time period the university/college gave you
If you are accepted, UCAS will update your application. This usually happens quite quickly. In Track, you will be able to view and print your acceptance letter.

UCAS Clearing help
If you need any help with your UCAS applications through Clearing, do not hesitate to contact us at service@ukguardianship.com or +44 (0) 20 8387 4095.