Students under the age of 18 who are studying in a school, college or university are legally required to have an appointed guardian in the UK if their families are living overseas. The appointed guardian can be a family member, a responsible friend, a guardianship organisation and in some cases the school can act as a guardian.
Students usually have a long-term guardianship solution (termly or yearly) but there may be situations where a temporary guardian is needed.

Guardianship during school holidays and exeat weekends
If the school has offered to act as a guardian for you/your child, you will need to check if the guardianship services cover the whole year or term-time only. It is likely that you will need to find a guardian during school holidays and exeat weekends to be on-hand in case of emergencies.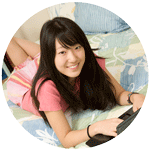 Homestay arrangements
During school holidays and exeat weekends, students are not usually allowed to stay at the school. If your school is acting as your guardian, you may need to find a guardianship organisation to book homestay accommodation for you. This may also be the case if your appointed guardian is a family member or friend and it is not possible for you to stay with them during holidays.

Airport and school transfers
Travelling to a different country can be a scary experience, especially if you are young and travelling alone. In this case, you may want to organise a guardian to arrange taxi transfers and meet you/your child at the airport and escort them to school. A guardian can also escort you/your child to and from the school during school holidays and exeat weekends.

Escorting students to events
There may be times when you/your child needs to attend an event outside of the school (e.g. a university open day) and you would like them to be escorted by a responsible guardian.

Guardianship during holiday programmes
Many students travel to the UK during the summer or winter holidays to complete a short programme (e.g. an English language course or a school/university preparation course). The UK law is the same for short and long courses – students under the age of 18 need to have an appointed guardian while they are in the UK.


Guardianship when the main guardian is unavailable
If you have a family member or friend in the UK who is acting as your/your child's guardian, there may be times when they are unavailable (e.g. if they go on holiday). UK law states that the appointed guardian must be in the UK at all times in case of an emergency. In this situation, you may need to find temporary guardianship.

Representing parents when necessary
If your school is acting as your appointed guardian, there is no-one in the UK to help you if you have any problems in the school. In this situation, you may wish to find a guardian who can act on behalf of you and deal with any issues that may arise.

How can I find a temporary guardian?
Most guardianship organisations offer termly/yearly guardianship services. However, at UKG we also offer temporary guardianship from as little as one day!
Our temporary guardianship service includes the same level of care and attention as our educational guardianship packages, including 24/7 emergency care and assistance, and liaison with the student/school/homestay/parents when necessary. Our committed and reliable team offer a high level of support to students across the whole of the UK.
Contact us at service@ukguardianship.com or +44 20 8387 4095 for more information.